Your Instagram content should always be aesthetically consistent. You can make it so by using Instagram templates.
Instagram businesses and users are posting content all the time. In fact, over 95 million images are uploaded every single day, and this number is growing fast.
Over 60% of businesses are using Instagram to promote their brand, the competition is strong.
For your profile to shine, you need unique ideas and visuals. Having those will definitely boost your digital content.
The question is, how do you deliver such mind-blowing content consistently? With Instagram templates.
A set of well-crafted templates will take you far. They will help develop your brand or profile aesthetic and you will be remembered for it.
But really, what are Instagram templates?
Instagram templates are ready-to-use layouts that show text and graphics which you can use for your posts and stories.
You can create your Instagram templates from the ground up, but If you don't have time to make them, there are tons of free options.
See the examples below from Nitreo's Instagram.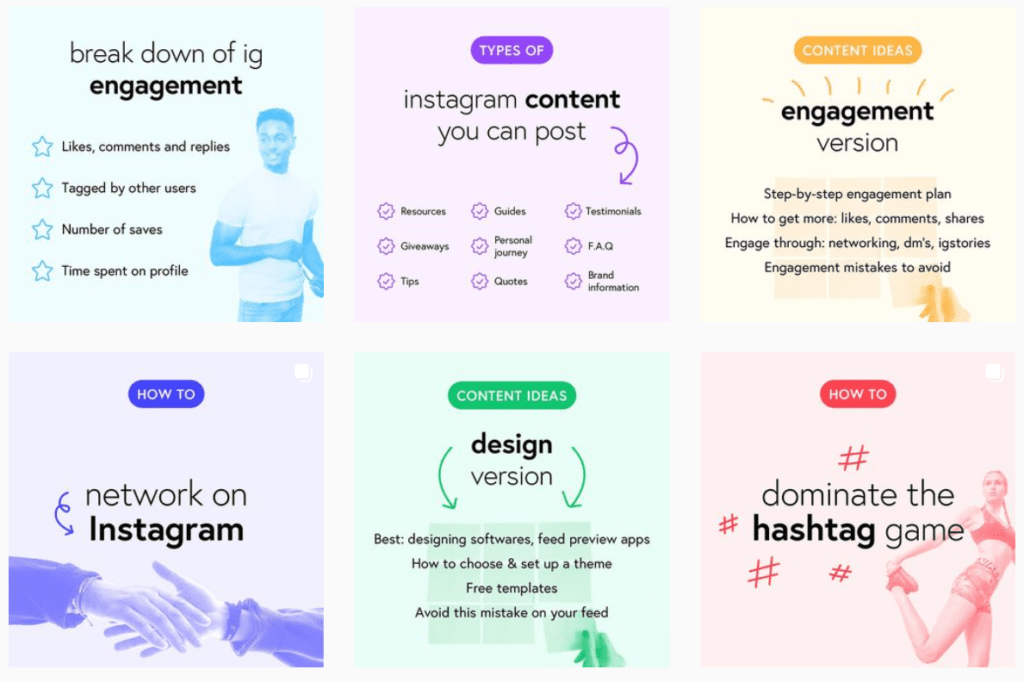 Why should you be using templates?
Managing an Instagram account is not easy, especially if you have more than one person working on it.
You need to be consistent and keep to your brand aesthetic, Instagram templates help with that.
Once you select some cool templates that show off the brand, your audience will notice the effort. Remember to use the same color pattern for all your templates, the same goes for fonts and other graphic elements.
Our goal is to catch someone's attention and make that content sticks to their head.
Once that is done, your audience will look at your post and know you posted it in a second, without the need to check the username.
Take the example below, from Vans's Instagram page: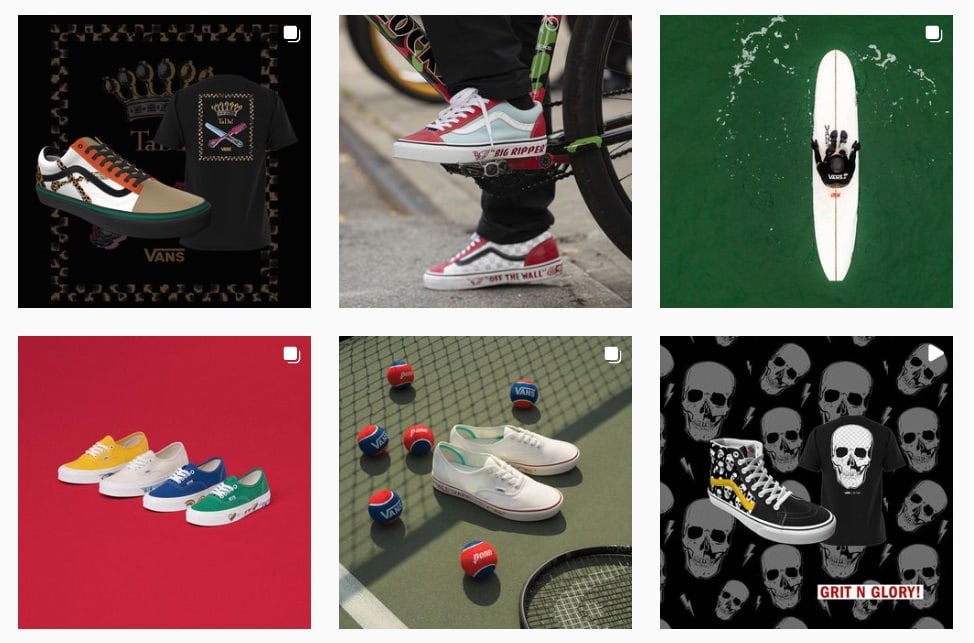 While Vans doesn't use a specific template, you will notice how they always have a great color palette, making use of complementary colors to highlight their products and models.
3 apps with awesome free templates
You might want to use free Instagram templates, or you want to check examples before developing your own.
We believe the apps below are the best in the business at the moment.
Canva
Canva is definitely one of the best options out there, as they have tons of free templates, but also give you the option to create your own.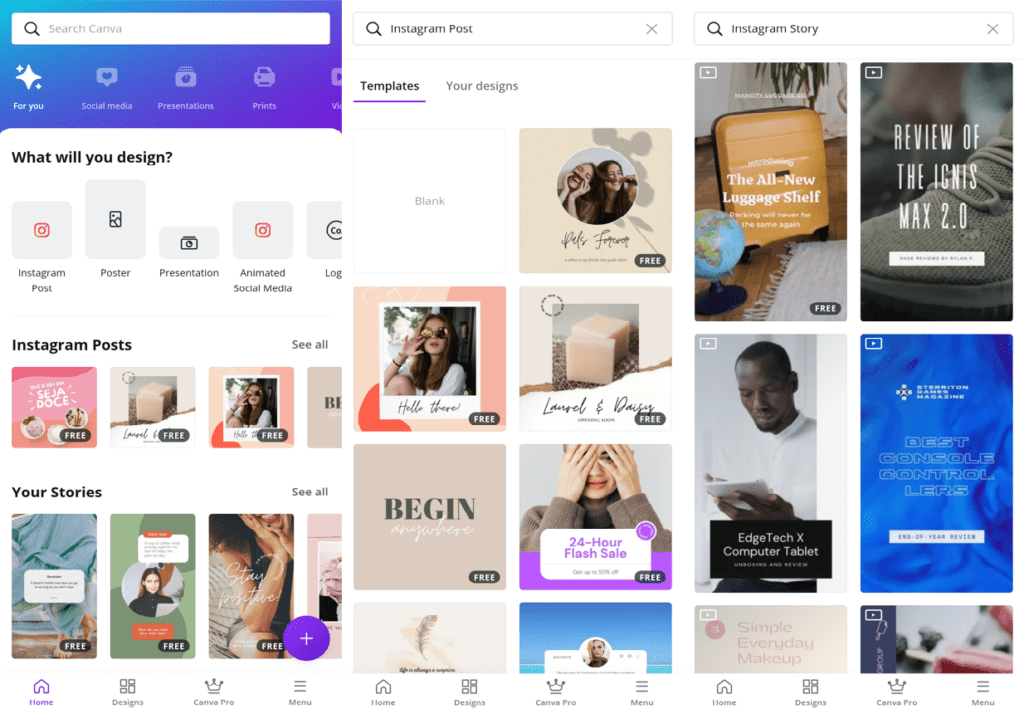 This app is a simple tool, but it is a must-have for creators out there who want a fast way to edit photos or add some shine to their content on the go.
In addition to that, they have a browser version so you can edit those files on a laptop as well.
You can download it for free on iOS or Android.
Unfold
Unfold is a toolkit for Instagram creators, they have plenty of free Instagram templates, curated fonts, and other text tools.
Also, the app has a lot of unique filters and stickers that can add value to your pictures.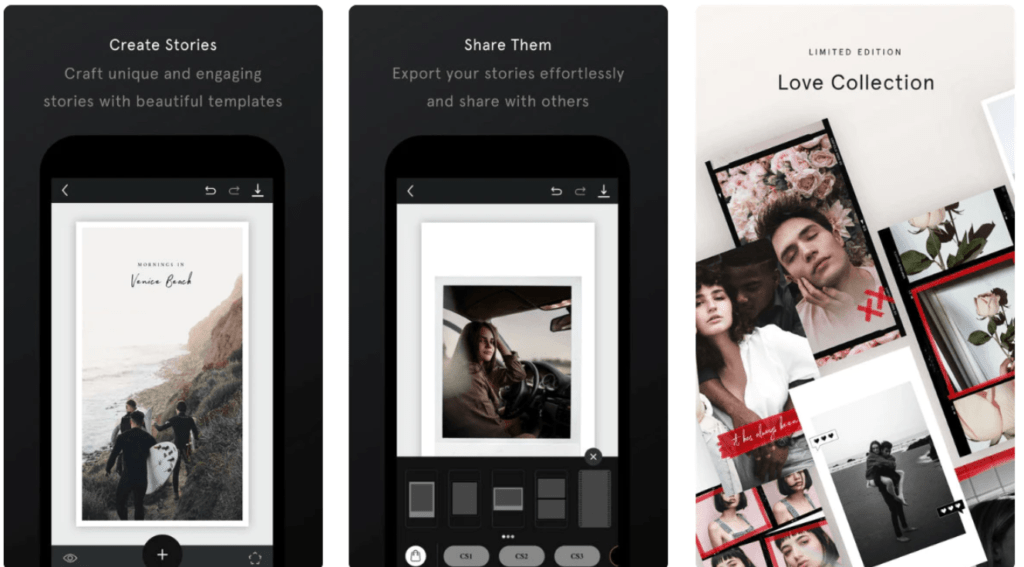 Unfold is used by numerous brands and influencers, being one of the most recommended apps out there.
You can download it for free on iOS and Android.
Spark
Adobe Spark Post is a great graphic design tool, even though the app is simple, it packs a punch.
Just like Canva, Spark has an app and a web version packed with free features, including beautiful Instagram templates and editing tools.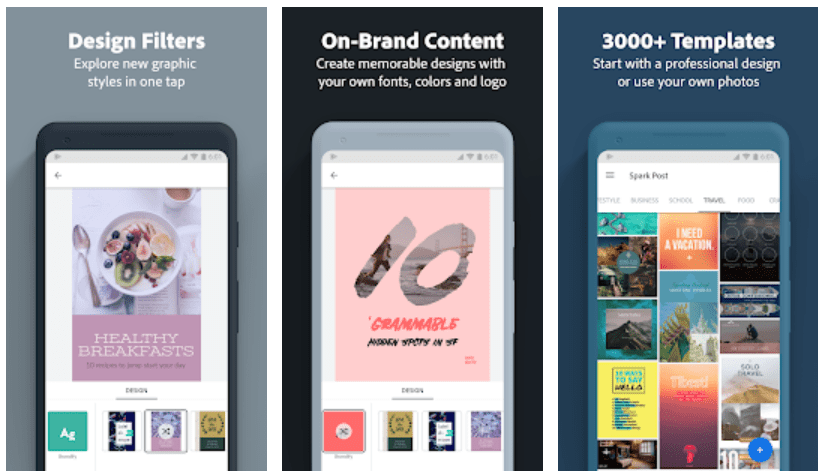 The best part is that it is incredibly easy to use, and it is focused on the majority of users who don't have the necessary skills to use other Adobe software, such as Photoshop and Illustrator, as those can be quite advanced.
Download it for free on iOS or Android.
Who else is using Instagram templates?
Big companies have been using the template model for quite a while now, and you should too.
Check some examples of companies who are rocking their Instagram page with templates:
Coca-Cola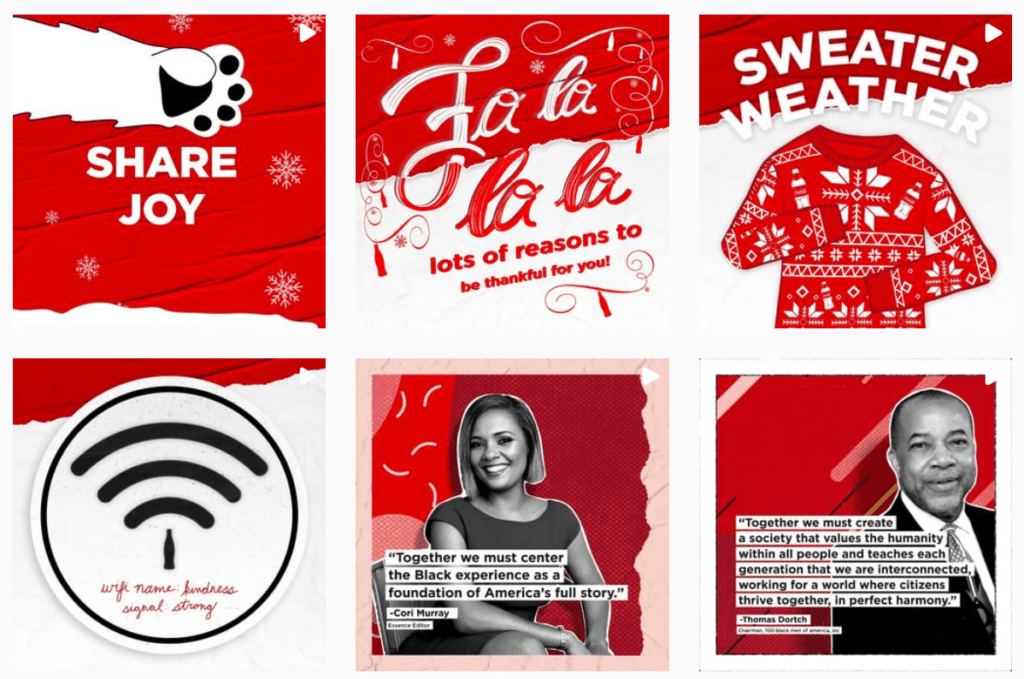 You think of Coca-Cola, what comes to mind? That bright red immediately pops inside your head and their templates are no different.
They are a great example of how to draw your audience's attention using your well-known brand identity, this should be your goal.
Notice how the contrast of red and black/white photography tries to keep a hold of your attention? Get creative with your posts and you will notice a huge improvement.
Oreo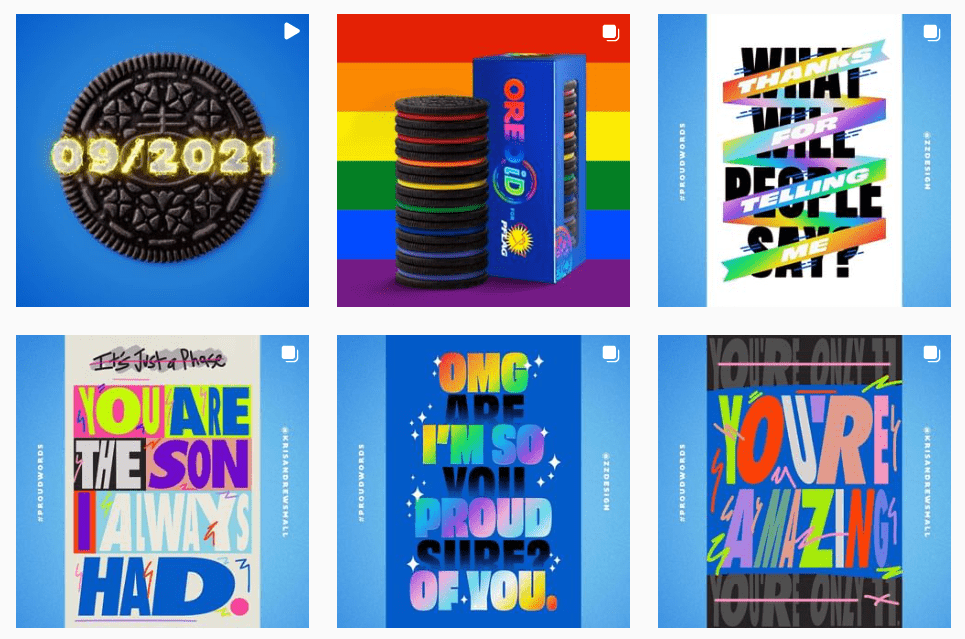 From time to time, they introduce new templates for specific campaigns, the example above was done for a pride campaign this year.
Bulletproof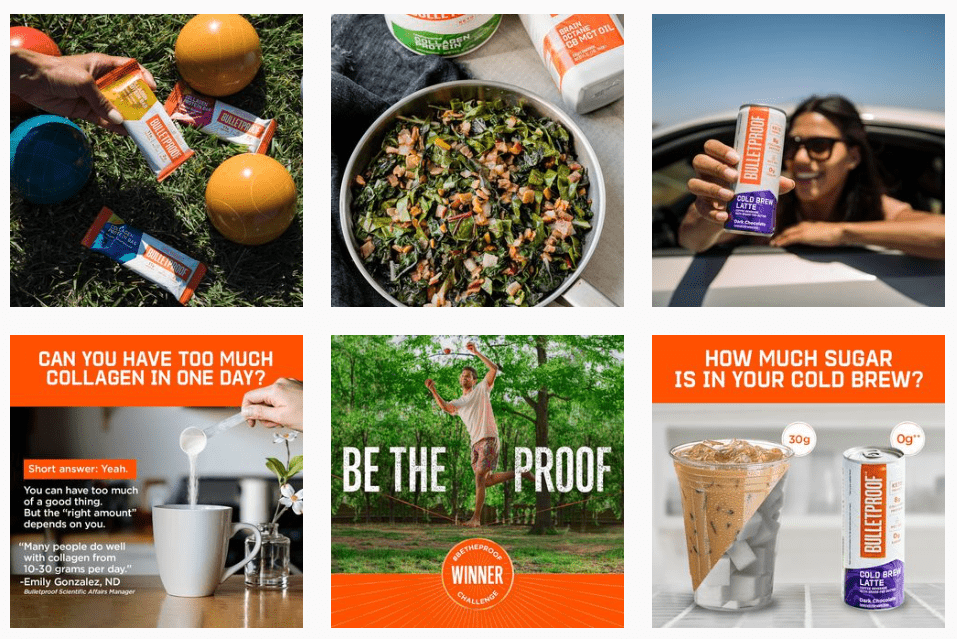 Bulletproof is constantly providing information with their content, you will always notice how their orange and blue is popping up every few posts.
Of course, their profile is also packed with great photography, so you should plan for that as well!
Now that you had a few examples, don't you think it's time to get moving and updating your Instagram feed?
Wrapping up
Instagram templates are the best way to establish your brand's aesthetic and save a lot of time when working on your social media marketing.
Now you know where to find your free Instagram templates and how to create them from scratch using the apps mentioned in this article.
Here are the links in case you missed them:
You can also shop for templates at websites like ThemeForest and CreativeMarket
---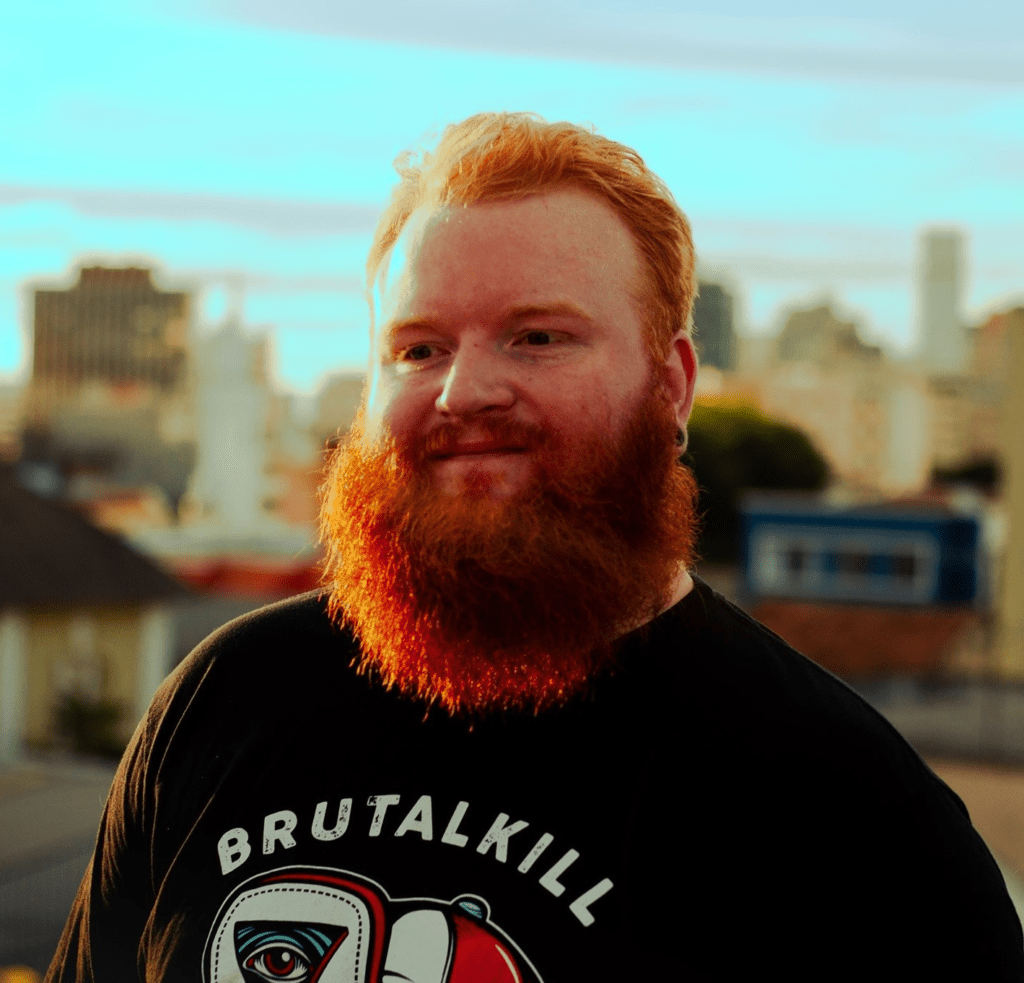 Red is the content creator for this blog, working directly with the Nitreo team, he aims to help clients and Instagram users to optimize their content and metrics. He is also a photographer obsessed with urban photography and portraits, so you can expect a few posts about Instagram photography from time to time as well.
Red has worked as a Portuguese translator and interpreter for over 7 years, he also felt really weird writing this bio in the third person.