If you were hoping to test out an Instagram service called Social10x, sorry to burst your bubble, but you can't. This service doesn't exist anymore.
It's not the first time an Instagram growth service has hit a snag.
Many of them, in fact, fail because they violate Instagram's terms of service. Some of them have even been sued by Facebook and have had their services shut down, which is along the lines of what happened to this one as well.
We can't tell you how many times people have asked me to comment on the Social10x scam, which is why we decided to write this comprehensive Social10x review.
Continue reading to find out what this company did to earn such an unfortunate end.
Safety is the top priority when it comes to Instagram growth services. Thankfully, there are services you can rely on to securely and effectively grow your account. Upleap is one service that fits these criteria. To discover more about it, read our entire Upleap review.
Are there apps similar to Upleap that can also help you? Yes, there are a handful that come close. They're listed in the table below.
What Is Social10x?
"What WAS Social10x?" is the right way to phrase this question.
This company, as we previously stated, has permanently closed its doors. Let us tell you what it was before we go into the details of its downfall.
This was the original version of their website: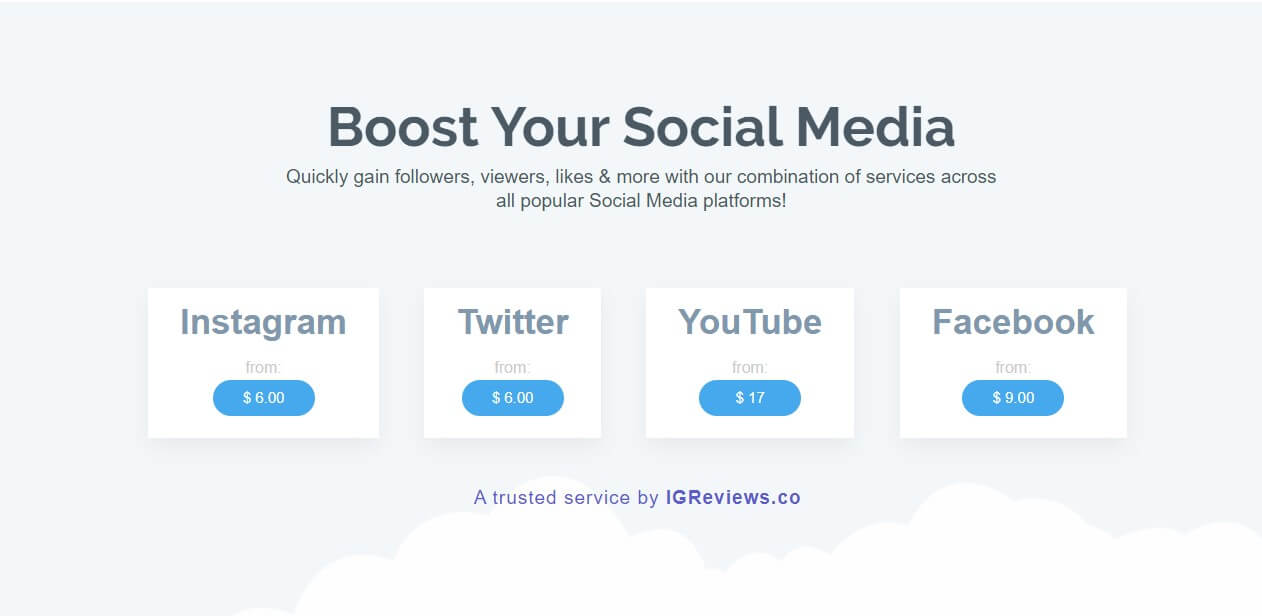 Unfortunately, it's only available in the web archives, and if you go to social10x.com right now, you'll see the following: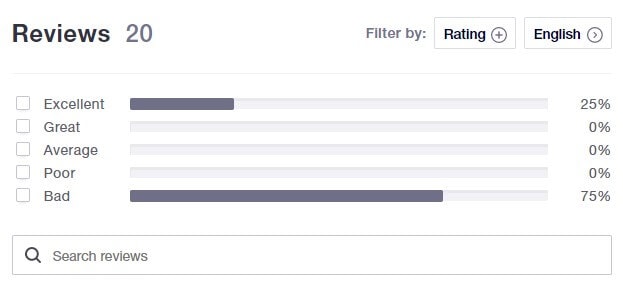 On Trustpilot, there are just 20 Social10x reviews, all of which are either outstanding or incredibly negative.
75 percent of the reviews are one star, while the rest are wonderful five-star evaluations that speak well of the company.
If you examine closely, you'll see that the favorable reviews are brief and ambiguous, like this one, for example: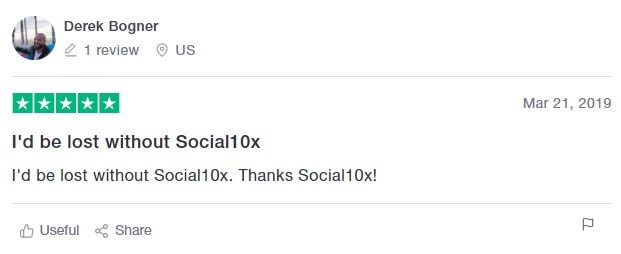 The thing that strikes the most is that none of the positive reviews go into details about the features that function, while the negative ones intricately describe all of the flaws.
One client, for example, claims that all of the followers they got through Social10x were FAKE.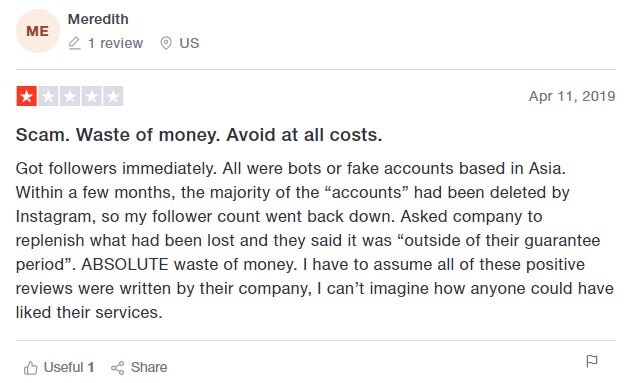 They claim that all of the followers were clearly bot accounts based in Asia, and that Instagram eventually deleted them.
When the customer complained to customer service, he was utterly ignored.
This is not all. As one client put it: "Sometimes the company just failed to deliver."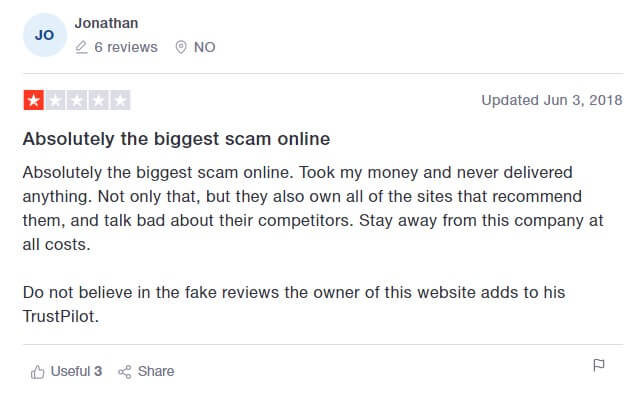 But it gets worse:
After a one-time transaction, Social10x allegedly continued to charge the customer's credit card:
Even when they couldn't supply the service, the company continued to charge their customers and refused to let them unsubscribe.
We're not sure what else to call this if not a SCAM.
What went wrong for Social10x?
Social10x made a lot of mistakes and hoped they'd get away with it, but it doesn't work like that with industry giants such as Facebook.
Facebook has no patience or tolerance for companies like Social10x, so they take them to court right away.
And who do you think will come out on top? A multibillion-dollar corporation or a meager Instagram growth company that defied the rules?
To help you realize how big of a rip-off Social10x is, we've compiled a list of everything Social10x did wrong so you can decide which one is the worst.
| PROS | CONS |
| --- | --- |
| | It was a SCAM |
| | Sold fake followers |
| | Sometimes it didn't deliver the service |
| | Charged people illegally |
| | Was sued by Facebook |
| | Didn't allow people to unsubscribe |
The bottom line
This service breached a lot of rules, and they paid the price, which if you ask us, is pretty fair. It shows that you can't break the rules and go unpunished.
Social10x's demise is just another step towards a safer community. Honestly, we hope Facebook doesn't cease in their efforts to remove every single scam off the market.
In the meantime, you can forget about Social10x and focus on real growth services like Upleap and other guys we mentioned earlier.